Dominatrix Boss was my first book. While I was writing that book there's no way to know what the reaction would be. It was just me and my computer over several months of time with no input at all.
If I wrote this book 10 or 20 years ago there would've been few avenues for me to get any input about the book at all.
But one of the wonderful things about writing a book and releasing it as an e-book is that you get tons of information and data you would not get otherwise.
One of the things I want to talk about is frequently-highlighted sections on Amazon Kindle.
If you're reading a book on Amazon Kindle then you can highlight a particular area so you can come back to it or because you like the passage or you want to share that idea, or maybe another hundred reasons. After a certain number of people highlight a section then that data becomes available while everyone is reading the book (if you enable that feature).
I can't tell you how exciting this data is to me. It's one thing to see sales or get emails from people, but it's a whole different animal when you see that your words have touched people enough they will take the time to save those words.
Here are a few of the quotes that have resounded with people in Dominatrix Boss.
Be warned, there are mild spoilers here and you should read the book before reading these quotes so you get the full effect in context.
---
"You're sure you want to be degraded and humiliated? You want to be punished for disobeying me? You want to be completely controlled? That you want to be broken? Are you certain, you really want to be my slave?"


Lake, Asher. Dominatrix Boss: A BDSM Femdom Tale (p. 27). Kindle Edition.
This quote, while Ava and Tim are in the Mexican food restaurant is a curious quote to resound with so many people. There's no way to know for sure why people highlight something I will guess that people looking for this sort of thing probably recognizes that this is an important moment where Ava is getting verbal consent from Tim for what is about to happen.
She's laying it out in simple and graphic language to make sure he knows exactly what's coming.
---
"Before I go on, I want to remind you that you asked for everything that's coming to you tonight. Everything. In fact, you begged me for it and sent me to someone who knew exactly how to treat you."


Lake, Asher. Dominatrix Boss: A BDSM Femdom Tale (p. 34). Kindle Edition.
Once again, I think this is another step in framing consent from Tim. This is right before things get very serious for the first time. Tim is still able to say, "I want out." But he says nothing because he's been dreaming of this moment for a long time.
---
"I'm going to hurt you tonight. I'm going to do my best to make you cry. I know you wouldn't want anything less from me."


Lake, Asher. Dominatrix Boss: A BDSM Femdom Tale (p. 35). Kindle Edition.
This is Ava speaking again shortly after the last quote.
I think what makes this quote stand out is that it is both hot and frank about what's going to happen. It's possible that some women have adopted this phrase in their own scenes. If that's true it would make me happy, because as a submissive man I know the positive effect this phrase would have on me.
---
"Because there will be a time when you realize that having everything you want means giving everything away."


Lake, Asher. Dominatrix Boss: A BDSM Femdom Tale (p. 37). Kindle Edition.
Okay, I'll be honest. I knew that this was a good line when I wrote it. I don't really plan this stuff out beforehand, I just let the characters talk to each other. And this line from Ava came out of nowhere and instantly felt unique and insightful.
I considered putting this quote on the book cover before I ever released the book. But I wanted that quote to be read in context instead.
I'm ecstatic to see that other people have plucked this line out of the book and paid special attention to it. It's one of the most rewarding parts of writing I can think of.
---
"What this little device was doing so effectively was to keep Ava on my mind constantly without her doing a single thing."


Lake, Asher. Dominatrix Boss: A BDSM Femdom Tale (p. 42). Kindle Edition.
This is narration from Tim shortly after receiving the chastity device for the first time. I think if you're fascinated by chastity or want to know more then this quote gives you a real look into the mind of a submissive and the effects of wearing a chastity device.
---
"It's so hard to explain to people who don't understand. I wanted this treatment more than anything in the world and Ava was giving it to me."


Lake, Asher. Dominatrix Boss: A BDSM Femdom Tale (pp. 67-68). Kindle Edition.
I don't know for sure but I think this passage from Tim connects with people who are in the BDSM community who have difficulty explaining to friends and family why they would want someone to treat them like a submissive. Humiliation and degradation and pain are all aspects of BDSM that rarely make sense to people who are not into this stuff.
If you've ever had to explain what you're into to a non-kinky person then this passage might speak to you.
---
"This is what happens to a pathetic slut like you," she taunted between thrusts. "A real man would be fucking me, but you're not the man in this relationship. You're a fat squealing pig, and pigs get it up the ass. Regularly."


Lake, Asher. Dominatrix Boss: A BDSM Femdom Tale (p. 69). Kindle Edition.
This is a quote from Ava while she is pegging Tim. I think it's simply a hot and naughty line that stands out to people.
It's another phrase that really speaks to me as a submissive man.
---
"This is not punishment, pig. This is a reminder of your place. This is me making sure you know that I take the pleasure, and you take the pain."


Lake, Asher. Dominatrix Boss: A BDSM Femdom Tale (p. 80). Kindle Edition.
Ava again, this time laying out a basic tenet of BDSM which is the dominant takes the pleasure and the submissive takes the pain.
It's possible that this is another line that has made its way into some real-time play.
---
"By late on Sunday night I was just as excited to be switched, or fucked in the ass, as I was to perform oral sex on her. What I wanted was her attention. No. What I wanted was her approval. I needed to be close to her. I needed her attention, no matter what kind of attention it was."


Lake, Asher. Dominatrix Boss: A BDSM Femdom Tale (p. 84). Kindle Edition.
If you're looking for some information on the mind of a submissive man this is a small window into how some men will react to a BDSM relationship.
That this is one of the most highlighted sections tells me that people are using Dominatrix Boss as more than just something to arouse.
It's clear when you look at these phrases that some people are using Dominatrix Boss to gain insight or education into a FemDom relationship.
I've had dozens of emails and direct messages confirming that very thing.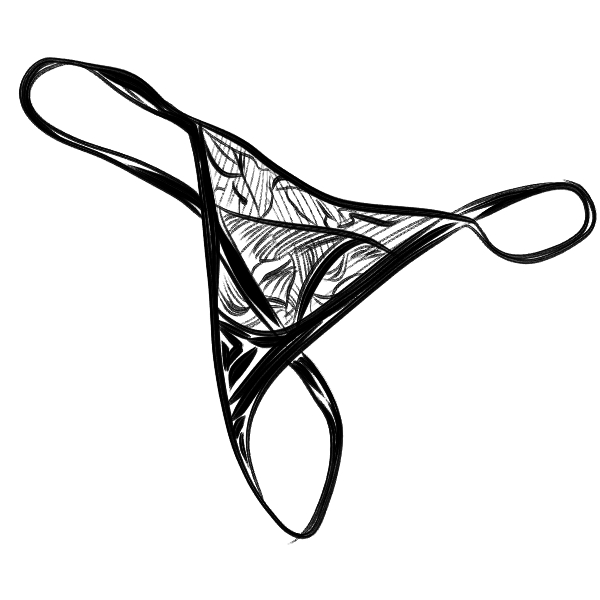 When I wrote this book one of the things it was very important to me was to present authenticity into the characters and some education and experience into the prose.
Seeing this data or this reaction laid out so obviously sincerely warms my heart. I hoped that Dominatrix Boss would be more than a book that just stimulates the readers (although that's important too). It has touched some people and educated others.
It's also inspired me to get back to work on the sequel and include even more insight into the minds of these characters, the realities of the BDSM relationship, and a look into the BDSM community.
Please tell me what you think about these quotes below and please share this article with your friends.
If you haven't read Dominatrix Boss it's available now only through Amazon.com.